Hello!
On the 4th September 2012, the Eur-Alpha Network will present its findings from three years work. Register before the 2nd July!
The newsletter #7 is also available in a pdf version.
Enjoy!
 Eur-Alpha News
 Eur-Alpha congress in Bonn: register now!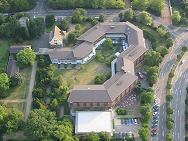 On the 4th September 2012, the Eur-Alpha Network will present its findings from three years work. Representatives of the Eur-Alpha learners' committee will present recommendations from The European Manifesto of literacy learners which they developed themselves. The tutors will also present a Charter for tutors' training and the good practices that result from it.
Join us in Bonn to hear and make heard the needs and demands of the adult literacy sector! The registration form could be downloaded on our website. Register before the 2nd July!
Download the registration form: FR, EN
 News from the partners
 New documentary fund – VA Savoirs (France)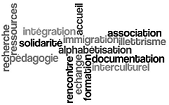 The association "VA Savoirs" with the collaboration of FASTI from France, have created a library collection that targets stakeholders involved in the linguistic training of migrants in Paris.
The collection "Solidarité migrations", inaugurated at the beginning of May, counts more than 2,000 documents and pedagogical tools to be consulted on the spot. The centre is also a place to exchange and meet other tutors, researchers or volunteers in the field.
 Commemoration of the 60th anniversary of UIL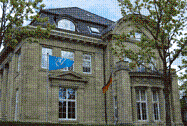 The UNESCO Institute for Lifelong Learning, UIL, celebrated its 60th anniversary on 24th–25th May in Hamburg. Two official receptions, a public conference and an international seminar were on the agenda. The anniversary celebration highlighted 6 decades of work in support of adult education and adult literacy in all world regions.
For more information, click here.
 As for Europe
 The Grundtvig award for adult learning – EAEA

Every year, EAEA (European Association for the Education of Adults) gives the Grundtvig award to the best innovative project in adults education sector. Due to the fact that 2012 is the European Year for Active Ageing and Solidarity between Generations, EAEA highlight the projects involving adults. In the European category, the prizewinner it's Moving stories and generations project of Crosstalk. After a training in new technologies, the youngest ones and the less younger ones exchanged their hobbies and their favourite places in the city. As results of the project there is an audio-guide ; an interactive map on the Internet and really fulfilling meetings.
In the out of Europe category, the award was given to Potters Wheel (Tajikistan) which is a project made to facilitate the meeting between generations and rediscovering the traditional pottery. Apart from different courses, the pottery workshop is a place to socialization and to be more confident. All the products made are frequently sold so that the workshop can be self-sufficient and even obtain incomes for the participants.
For more information, visit: